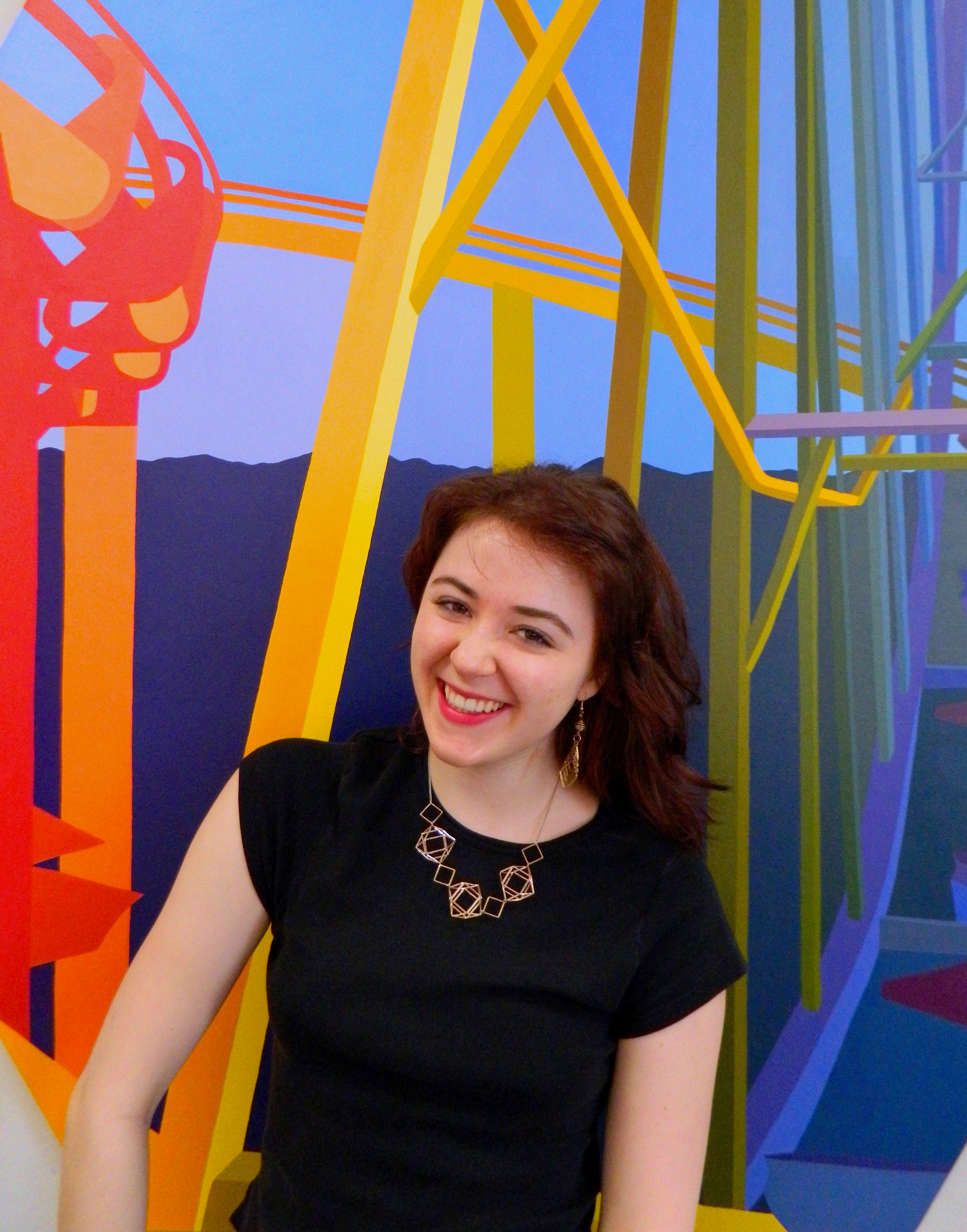 Bordering fact and fantasy, Ella Ritts's art finds a balance between sincerity and cynicism and possesses both a childlike spirit and a mocking self-awareness. Ritts uses the allure of bright colors and imagery reminiscent of childhood in her work to tackle adult concerns and global issues.
With acrylic paint, watercolor, colored pencil, and graphite, Ritts approaches both geometric abstraction and exacting realism with illusionistic playfulness. The stillness of abandoned landscapes and industrial scenes are disrupted with moments of play and movement, all with cosmic precision. The sculptural components of her work – sometimes somber and reliquary-like and other times lively and interactive – highlight the fundamental human tendency of "making-special" the objects dear to us. 
Ritts's work takes a humanistic approach to formal abstraction and a grounded approach to surrealism, providing us with a sense of urgency at its most loving: an urgency to nurture one's inner child and the health of our only planet. 
Ella Ritts is a Los Angeles-based multi-disciplinary artist. She obtained her BFA in Painting with a Concentration in Curatorial Studies from the Maryland Institute College of Art (MICA). Ritts has had her work exhibited in juried exhibitions as well as children's museums in Los Angeles and Baltimore, and continues to host regular solo and group shows in her studio-gallery, The Mark Ritts Building Gallery. Continually, she draws inspiration from mountainous Los Angeles County, art-historical trends, and environmental politics.